DVD SAMPLES



We have several versions of the same 1 minute clip for different browsers.

Here's a Medium Resolution Clip for those of you with Windows Media Player and either a fast connection or a little patience (it's only 1.6 MB).
We also have a blurry Low Res Windows Media Version that's only 225 KB.
And here's a higher resolution mpg-1 file (13.4 MB) for those of you with Macs, Quicktime, Real Player or Windows that will take longer to download if you have dial-up.

For more info on the dvd, including links to reviews and more ordering information, go to the main dvd page.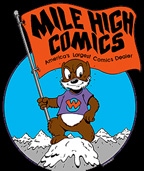 Order link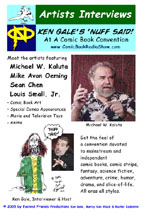 Stills from the video are also on the Evolved Friends Productions site.
Super Special thanks to Jeremy for helping us edit the sample clip and providing the Quicktime 7.x versions.
Click here to read Chuck Rozanski's flattering introductory letter to his customers about our dvd.

THIS SITE CREATED BY ED MENJE USING VISUAL PAGE AND PAINTSHOP PRO
HE'S AVAILABLE FOR YOUR WEB DESIGN NEEDS
MAINTAINED BY KEN GALE WITH THE HELP OF ERICH HEINEMANN
ALL CONTENTS © 2006 Ken Gale EXCEPT WHERE OTHERWISE NOTED

THANKS TO MIKE OF 2600 FOR DOMAIN HOSTING AND HELP

PAGE UPDATED 5/12/2006