Indian Point
Jeanne Shaw's Model
2012 Clearwater Hudson River Revival
Jeanne Shaw created this replica of the Indian Point nuclear power plant complete with the roads, Hudson River and Metro North railroad around it, using recycled materials. Photos by Gary Shaw.
Looking east from the Hudson River: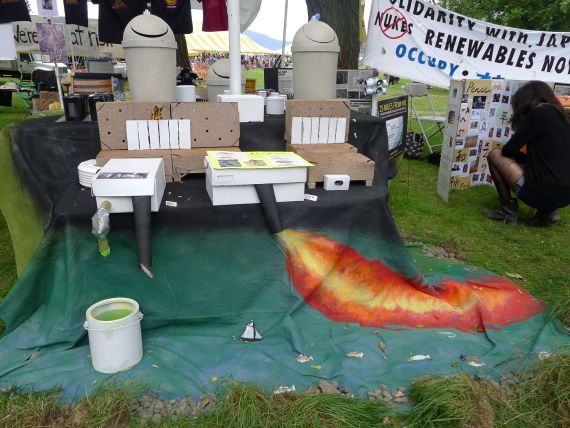 Looking west with route 9 and Metro North's Hudson Line: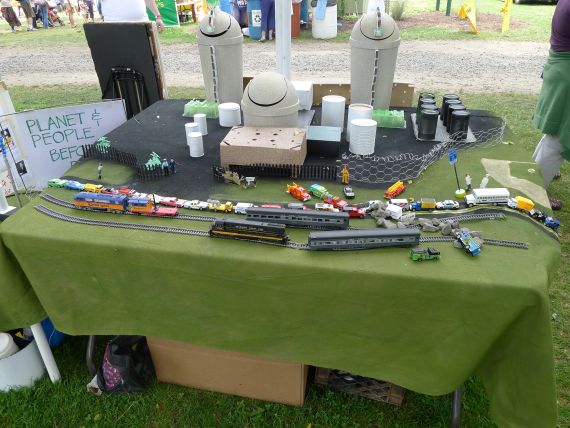 Detail of "nuclear waste" going into the Hudson River and a fish caught in the cooling water intake: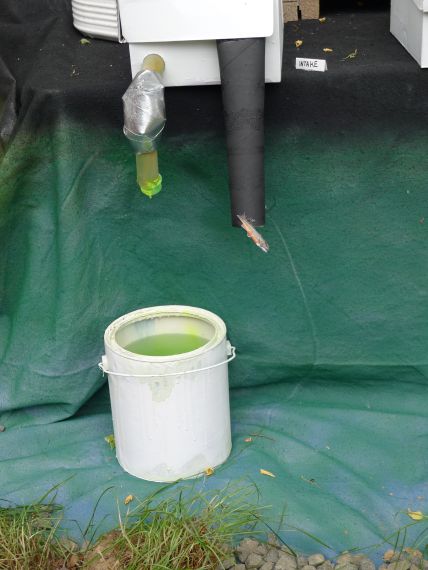 Detail of "cooling water" going back into the Hudson River: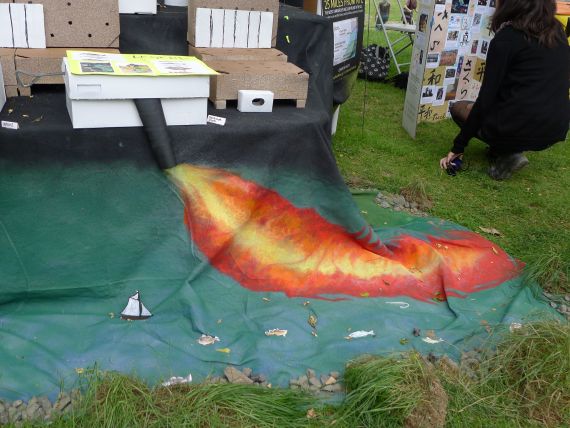 Close up looking east from the Hudson River:


Detail of Route 9 "north" of Indian Point: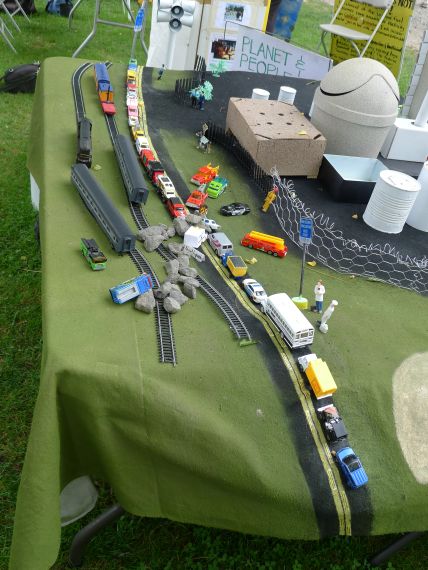 Detail of Route 9 "south" of Indian Point: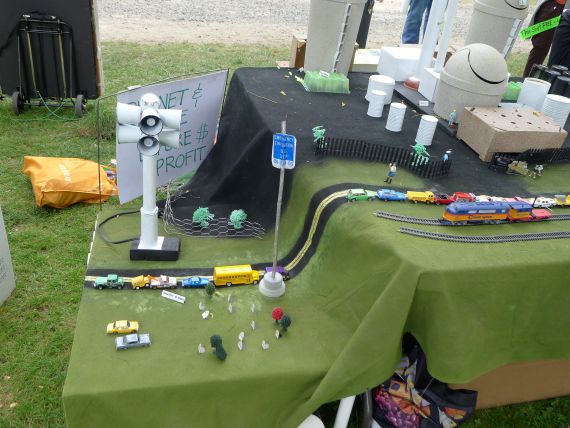 Close up of Route 9 "south" of Indian Point: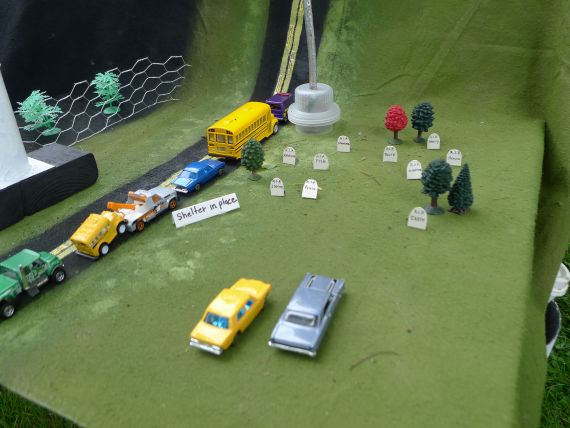 Jeanne Shaw posing with her model and with her father, who helped her put it together that day: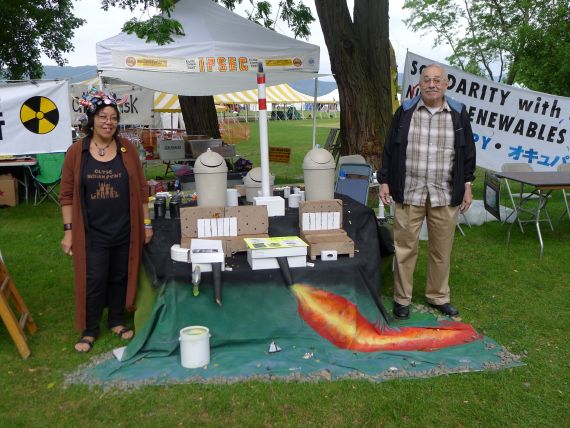 WHAT CAN I DO?
Write to the Governor:
Executive Chambers,
Albany, NY 12224
and to your local State Senators and Assembly Members.
This information is not available from Con Ed, Entergy, the New York Power Authority or the major news magazines.
Make copies of this information.
Please pass this information on to friends, relatives, co-workers, etc.
And until Indian Point is shut down, let's hope there is no accident that makes all the routine emissions of radioactive particles seem as acceptable as the industry tries to say they really are.
For more news reports on Indian Point, go to the Indian Point Safe Energy Coalition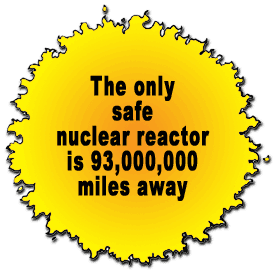 Read Chernobyl-on-the-Hudson and watch two of Ken's talks on Indian Point
Other videos (and audios) with Ken are available here and here
FUKUSHIMA - ON - THE - HUDSON

Page and graphics designed by Erich Heinemann and Mercy Van Vlack.
Special thanks to Maya Forrester for help in making the coding on this page work properly.
Contents Maintained and © Ken Gale 2013 except as otherwise noted.