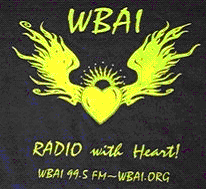 WBAI-FM Benefit Concert
Friday, July 17, 2009, 7:00 PM
Concert begins 7:30 PM
Help Save Our Most Progressive Radio Station!
85 South Oxford St (corner of Lafayette Ave & Oxford St), Brooklyn, USA
It's very close to the Lafayette Ave stop on the C train and
four blocks northeast of the Atlantic/Pacific Ave. stop of the
2, 3, 4, 5, B, D, R, N, Q & M lines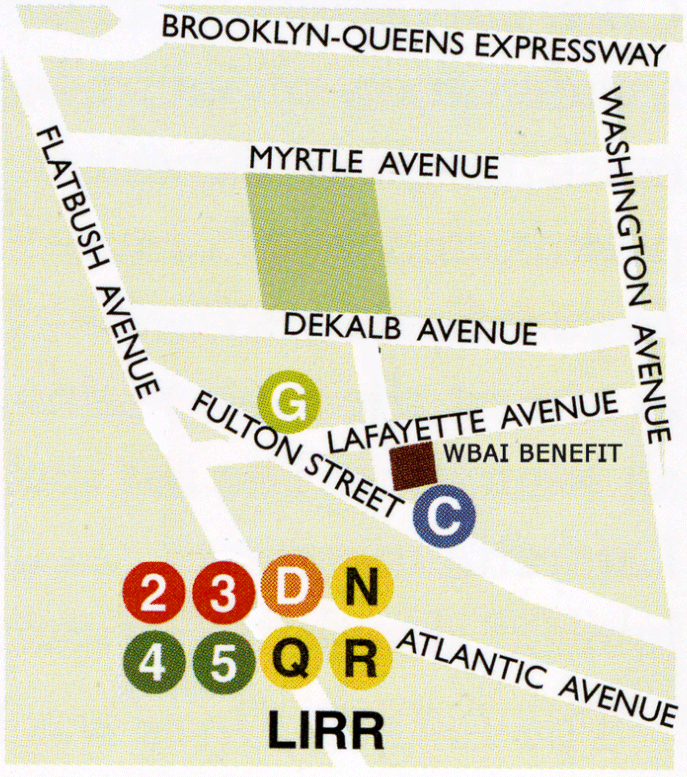 Donation: $10.00
The music is folk music and folk/hip hop fusion, but the performers' influences include jazz, rock, r & b and showtunes. Independent musicians are not bound by as many conventions as corporate musicians and all have a unique sound.
Please print and distribute: poster pdf two-to-a-page flyer pdf

Eco-Logic Home Page WBAI-FM Home Page 'Nuff Said! Home Page