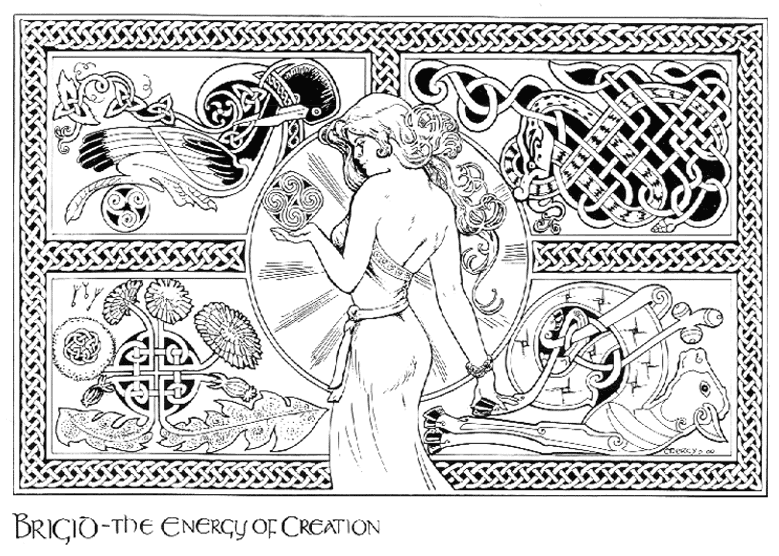 Bridget holds sacred the asp, the dandelion, the cow and her sacred bird, the oystercatcher. They represent her in nature, and in the spring, when she rekindles the fire of the sun and makes the milk flow in plenty from the cows.
For several years I have contributed art to the Celtic League's annual calendar along with such masters as Patrick Wynne and Mike Kaluta. The ancient swirling of nature and magic spirals all twining in a single continuous line has fascinated me and led me to several Dover books for reference and to learn more about the construction of the Celtic knotwork. A lot of it has survived on gravestones in Ireland and Scotland and England and some books and the fabrics that have been re-created through the efforts of Robert Bain.
See the Celtic League page for more info.
My interest in Celtic Art came in handy when we did Vidorix the Druid as I added Celtic weaving wherever I could to spice up the art and remind us of the art of the people of that time. Dangerous Times comics feature Vidorix's Celtic adventures and travels through space and time. I also did the Ecological page that appears in Dangerous Times.
I have collected ten of my Celtic images into cards that come with matching envelopes for only $5.00. Mercy Van Vlack, P.O. Box 1028, Gracie Station, NYC 10028
Return to Mercy's Homepage